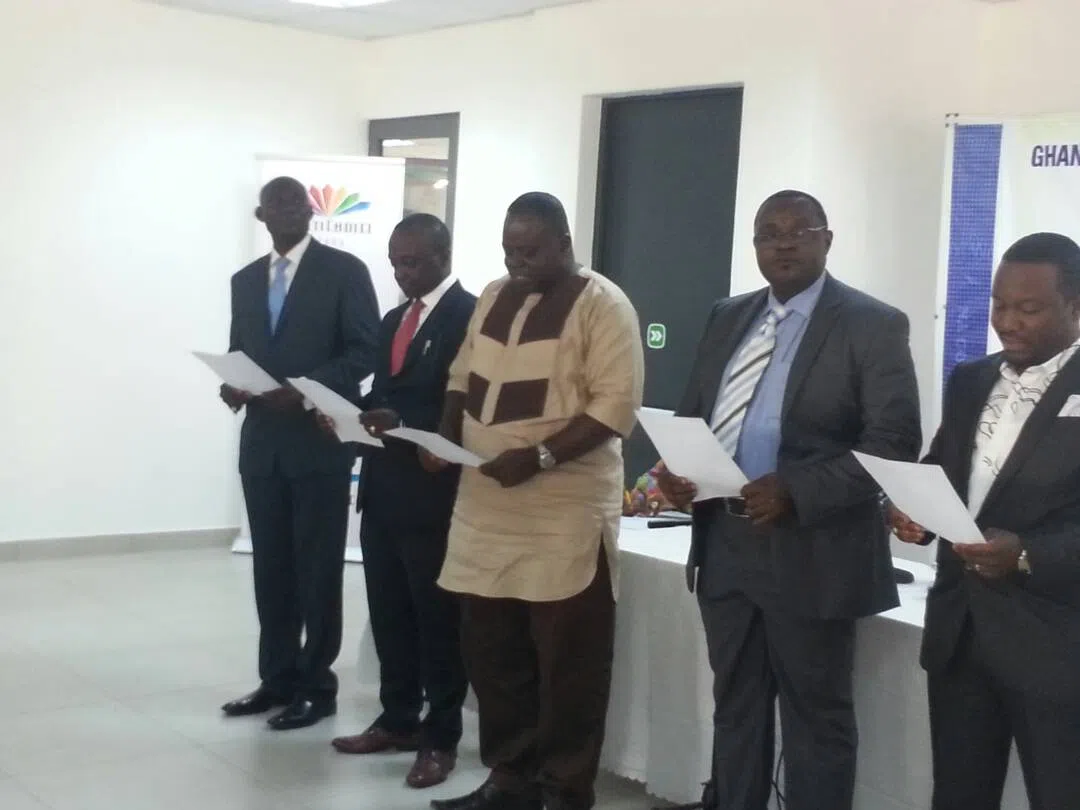 The Chief Executive Officer of Global Media Alliance Broadcast Company (GMABC), operators of YFM, e.TV Ghana and Happy FM, Mr. Ernest Boateng, has been sworn in as the new Vice President of the Ghana Independent Broadcasters Association (GIBA) in Accra on Thursday.
Mr. Boateng, who is also the CEO of Global Media Alliance (GMA), brings to the association several years of experience with international organizations like MasterCard International in the USA, Chase Manhattan Bank, Deutsche Bank and HSBC in the UK.
Other executive members who were sworn in areelected were Mr. Andrew Danso Anninkora of Kessben FM, as President and Mr Matthew Martin Anderson of Aseda FM; Mr George Fausta Baffoe of Kantinka FM; Mr. Prince Hari Crystal of Crystal TV; Mr. Cecil Thomas Sunkwa-Mills of GoTV; and Mr Klaus Vonbackustein of GhOne TV who also sworn in as executive members.
The elected executive members' tenure which begins from June 2017, will expire in June 2020.