The University of Ghana, Legon has demolished the controversial statue of Mahatma Gandhi on its campus.
The demolition was made known to the general public on the university campus-based Radio Universe.
It is however unclear when the statue was removed.
The pulling down of the statue in the university comes on the heels of pressure that was mounted on university authority two years ago.
Mahatma Gandhi has been described by some section of Ghanaians as racist hence the statue of the man widely acclaimed for his doctrine of non-violence is undeserving to be mounted on campus.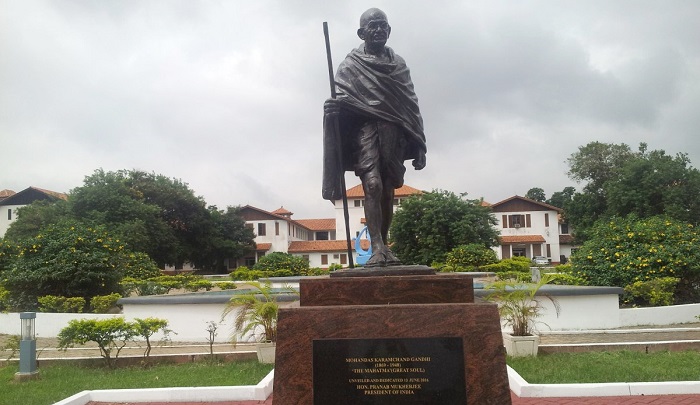 The statue was donated by the Indian High Commission to Ghana as a symbol of friendship with Ghana, the statue has been at the centre of controversy with some academics prior to its removal.
Get real time update about this post categories directly on your device, subscribe now.