Princess Shyngle is fast becoming a major force on social media specifically Instagram as her activities are grabbing the headlines constantly.
Many believe her pictures might be doctored with the aid of an editing application to make her waist look smaller – as assertion she has debunked severally.
Recently, she posted a picture of herself showing off her disappearing waist. In the process, a follower questioned how she manages to breathe and she sarcastically responded that she breathes through her anus.
The user known as am_feeling_good_tonight asked the actress how she breathes or if she is breathless. To which she responded with these words, "I breathe through my anus sir".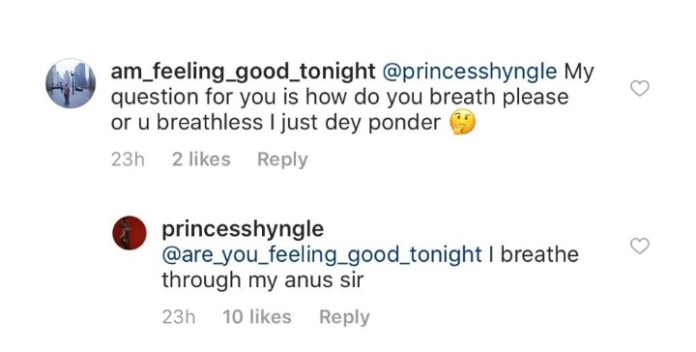 There you have it, so just in case you are wondering how Princess Shyngle breathes with her tinny waist. That's the answer for you.