Marina Mason, a French Model is currently angry with Ghanaian footballer, Mubarak Wakaso and seeking to draw blood from the footballer after he allegedly forced her to abort her pregnancy and dumped her after.
According to Marina Mason aka Michousb a popular model who hails from the Central Africa Republic but bases in Paris, she met the Deportivo Alaves midfielder, Wakaso on Instagram in 2016 and they started chatting.
The model claims Wakaso expressed interest in her and pleaded with her to visit him in Spain. She refused at first but Wakaso kept pressing until she finally gave in and visited the footballer.
According to Marina Mason, Wakaso told her he wasn't married but he stays with his mum and friends so he can't take her to the house yet. She, therefore, stayed in a hotel throughout her stay with him.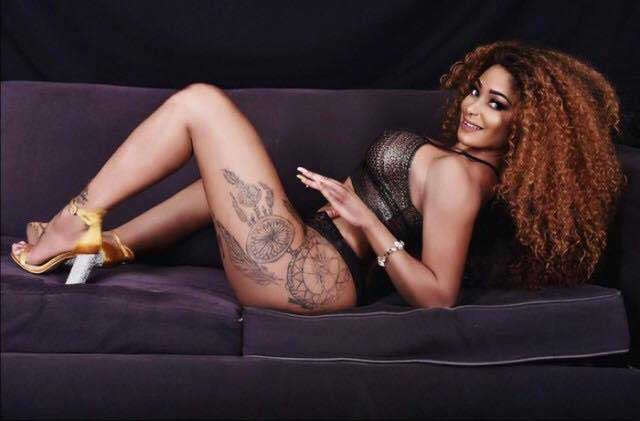 Few weeks after she left for Paris, she found out she was pregnant and told Wakaso about it and he insisted she aborts it. She refused to abort but Wakaso promised to take care of her and be with her. She gave in aborted the pregnancy which nearly claimed her life.
But Wakaso who had promised to stay with her cut all ties with her. She later found out Mubarak Wakaso has a wife, Nabuza and their marriage has been blessed with two kids.
According to Marina Mason, Wakaso has deceived her and put her through turmoil and she wants payback. She has vowed to leak some private videos and photos of Wakaso as well as their private chat unless Mubarak Wakaso publicly apologizes to her for all the pain caused her.