The medical team of the Ghana Independent Infantry Company (GHANCOY1) in Aweil state, operating under the umbrella of the United Nations Mission in South Sudan (UNMISS) has undertaken a medical outreach program at the Aweil state General Hospital.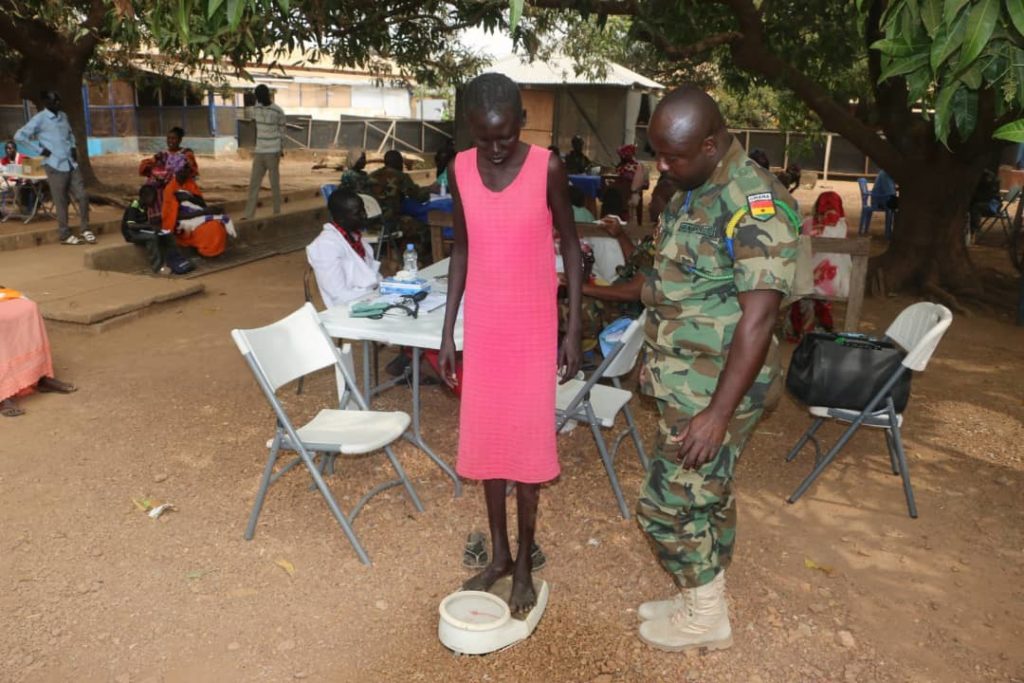 The outreach program, which is the second in a series to be conducted by the GHANCOY1 medical team, was done  on Wednesday 30 January 2019, in consultation with the health ministry in Aweil state, in fulfillment of GHANCOY1's Civil Military Cooperation (CIMIC) agenda, which is aimed at winning the hearts and minds of the populace while boosting confidence in the Company.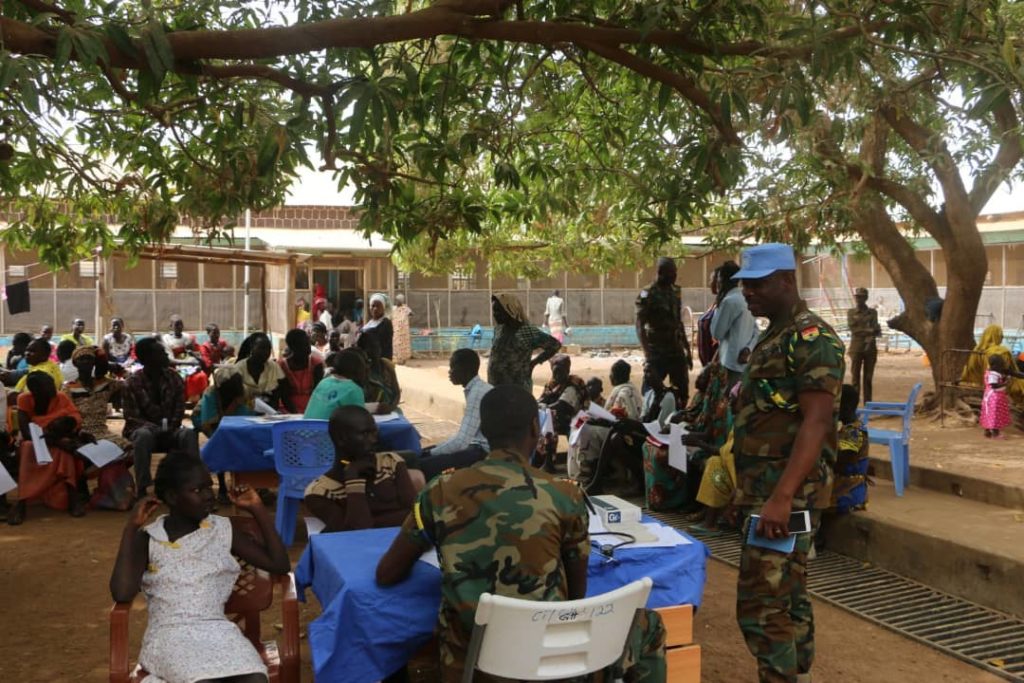 The team, which was led by the Senior Medical Officer (SMO) of the Company, Lieutenant-Commander (Lt Cdr) Michael Adufutse, diagnosed and treated over 127 patients, majority being women and children, of several ailments including malaria, respiratory tract infections, skin diseases, hypertension and diabetes among others.
The Minister for Health in charge of Aweil State, Gabriel Kuol Lual was on hand to witness the program and expressed heartfelt appreciation to GHANCOY1 and UNMISS for the laudable initiative and pledged the support of his ministry for any future events for the people of Aweil state and South Sudan in general.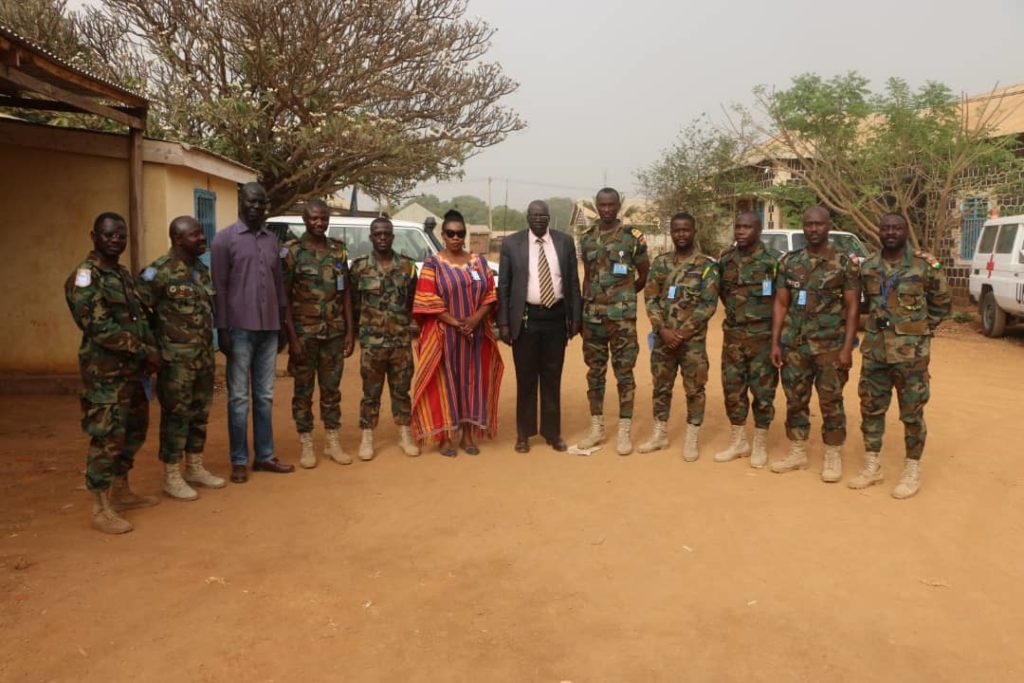 The Officer Commanding GHANCOY1, Lieutenant-Colonel (Lt Col) Felix Kwaku Mautsueni, however intends to carry out more CIMIC activities, not only in the health sector, but also in other forms within his Area of Responsibility in order to meet his CIMIC agenda throughout the tour of duty.
By Kofi Ampeah-Woode