The Inspector General of Police David Asante-Apeatu has directed the immediate interdiction of the three Police officer who allegedly assaulted some journalists working with the Ghanaian Times newspaper.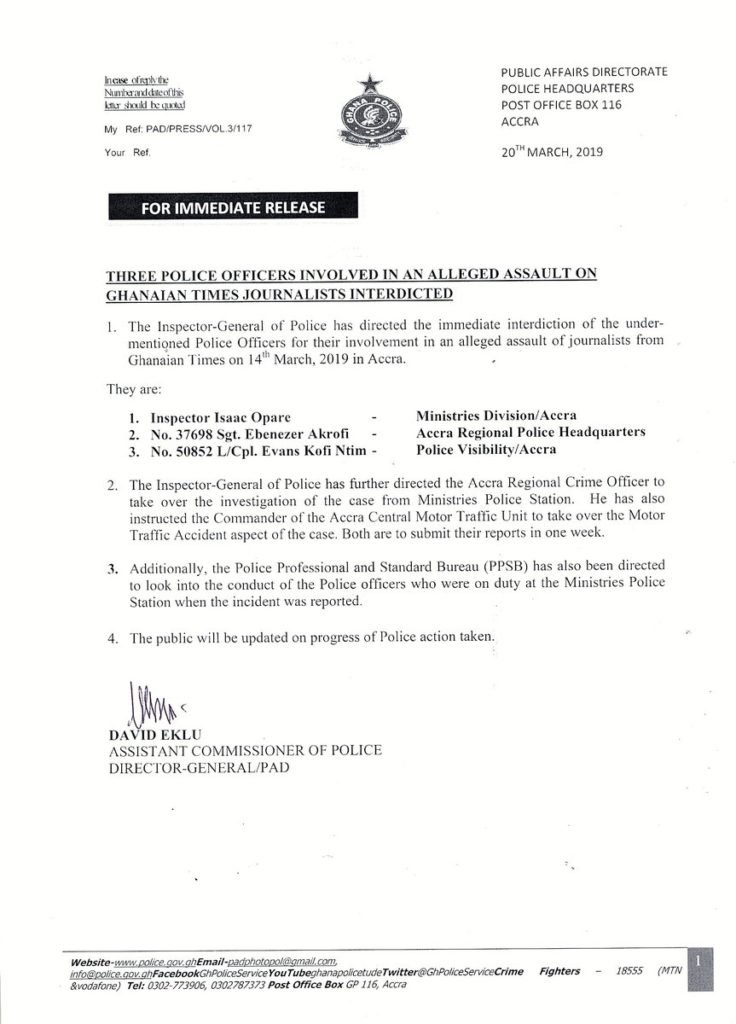 The attack on the journalists – Malik Sullemana, Raissa Sambou and Salifu Abdul Rahman' – followed a traffic offence and an accident involving a police officer who was allegedly using an unregistered motorcycle and a vehicle of the newspaper
A number of other officers who were not happy that the journalists had tried to video the incident and the ensuing exchange of words between their driver and the police officer reportedly pounced on the journalists and beat them up.
Sambuo, a lactating mother collapsed and was rushed to the emergency unit of the Ridge Hospital for treatment.
Interior minister, Ambrose Dery has apologised for the incident.
"On behalf of my Ministry, I want to apologise for whatever actions of those in my sector agency might have done to you…we are all about freedom of expression," he told the media, Wednesday.
Meanwhile, the assaulted journalists, according to the Ghanaian Times authorities, are recuperating.