President of the National Union of Ghana Students (NUGS) – Beijing Chapter; Ahmed Abdul Basit Sofo has advised international students in China to take advantage of their presence China and gain first-hand understanding and knowledge of China's impressive history and development.
Speaking at the maiden edition of the Global Development Leadership Forum in Beijing last weekend, Ahmed stressed that reading about Chinese development was a good exercise but being present in China as a student and experiencing the country's development fused with culture and history should not be taken for granted.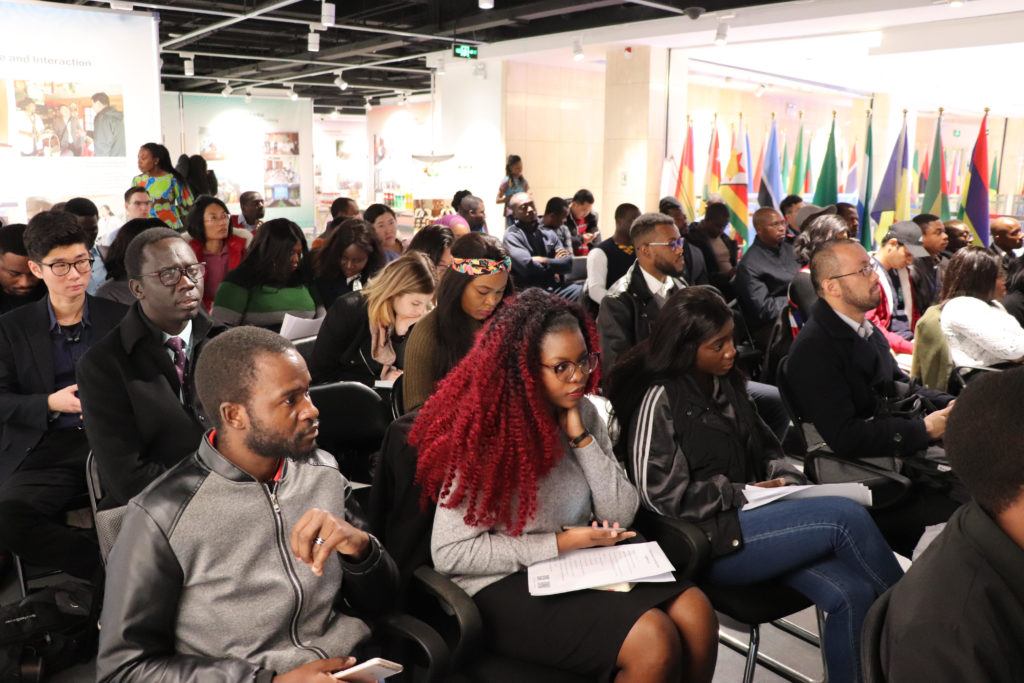 He added, "China celebrates 40 years of opening up and reform this year. 40 years of growth, change and development. As international students, we are in the best position to share our lessons with governments and corporations in our respective countries during and upon completion of our programmes".
He encouraged students to take advantage of youth development and business innovation platforms such as Zhongguancun Belt and Road Initiative Promotional Association (ZBRA) which provides guides students in developing business ideas, provides internships and supports the realization of innovative dreams irrespective of one's background.
The forum which aimed at providing a platform for international youth to communicate and cooperate in diversity had participants from leaders, youth and students from diverse backgrounds and nationalities in China.
To enhance the image of Africa and tell the compelling African story, representatives from African Missions in China including Ghana and Kenya took turns in sharing their country's development trajectory.
Speakers at the event included Zhang Xiadong; President of ZBRA, Sylvester Kofi Akyereku; Minister/Consular from Ghana's Embassy in Beijing, Prof. Liu Haifang, Zachary Bosire Omariba from the Kenyan Embassy in Beijing and Dr. Hu Biliang; Executive Dean of the Beijing Normal University The Belt and Road School.
Participants at the forum were excited and had their passions re-ignited to achieve success in today's competitive global world. A participant remarked "We rarely get opportunities to attend free leadership and development seminars with participants and speakers from diverse backgrounds in Beijing. It is therefore commendable that NUGS put this together with ZBRA at no cost to participants and we hope that subsequent sessions will be held as promised with new speakers".
The Global Development Leadership Forum is an initiative of the National Union of Ghana Students (NUGS) in Beijing in collaboration with Zhogguancun the Belt and Road Initiative Promotional Association (ZBRA); an independent nonprofit social organization which aims to integrate China's innovative technology in the development of China's Belt and Road Initiative.
By: Timothy Kwakye Karikari