Christmas is a magical season of the year and if you are dreaming of spending it in a picture-postcard perfect town that seems to have stepped out of the pages of a travel journal, these destinations offer the chance for one of the most unforgettable holidays of a lifetime.
While there is truth to the notion that there is no place like home for the holidays, there are places to visit at Christmas time.
Holy Trinity Health and Spa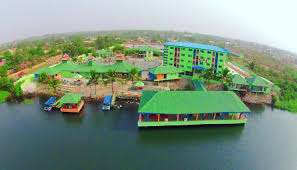 This stands out as the one of the most popular sites travellers visit. This is because of its incredible feature. It is located in Sogakope in the Volta Region. A spa on the lake sounds interesting, right. You should consider this locale if you want a Christmas getaway treats.
Republic Bar & Grill
Republic is a relaxing place just aside the busy Oxford Street in Osu, Accra. Good drinks menu and good music gives it the perfect Christmas ambience.  Definitely, a good place to chill and meet new people and get into the right mood before clubbing though the drinks is expensive. The place seems to attract the young international crowd and gets very busy on a Thursday night.
Legon Botanical Gardens
A mere drive from the hustle and bustle of Accra's business center, on the Haatso-Atomic road, is the Legon Botanical Gardens. The garden which was established in 1950, the 50-hectare expanse of greenery recently underwent a makeover, adding creative play centers, 110-kilometre canopy walkway and a high rope obstacle course to its repertoire of family-friendly activities. We recommend checking the Legon Botanical Gardens out this Christmas.
Zaina Lodge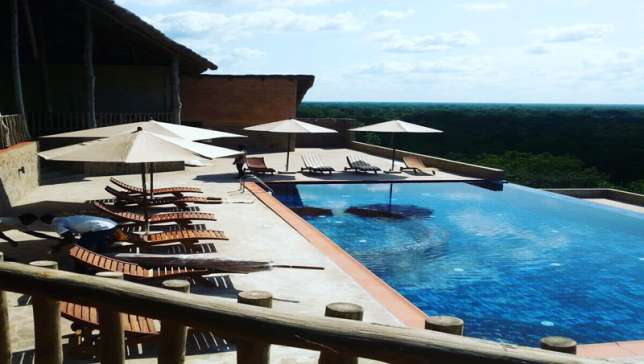 Zaina lodge is the excellent location people who love safari. It is located in the Northern Region of Ghana, Mole National Park precisely and looks out over seemingly endless savannah and two beautiful waterholes frequented by different species of animals.
Take a guided walking tour or vehicle Safari just steps from your front door. The pool is just incredible; it also has an outdoor bar fire pit and restaurant.
The rooms are individual luxury tented chalets, complete with private balconies and indoor and outdoor showers for people who like to bathe under the stars. It is a perfect place to give yourself that Christmas treat.
Labadi Beach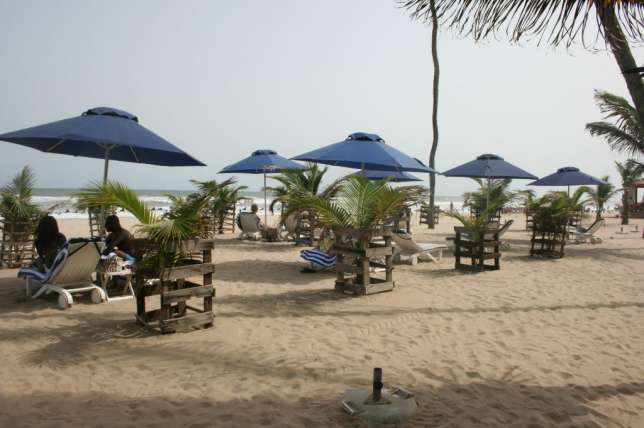 Labadi Beach is the most popular beach in Ghana, located in the capital Accra. It is well patronised by locals and foreigners for its night-time parties by bonfires. Enjoy horseback rides, delicious street food, and live band music without travelling out of town.
Salenko Wine & Spirit Pub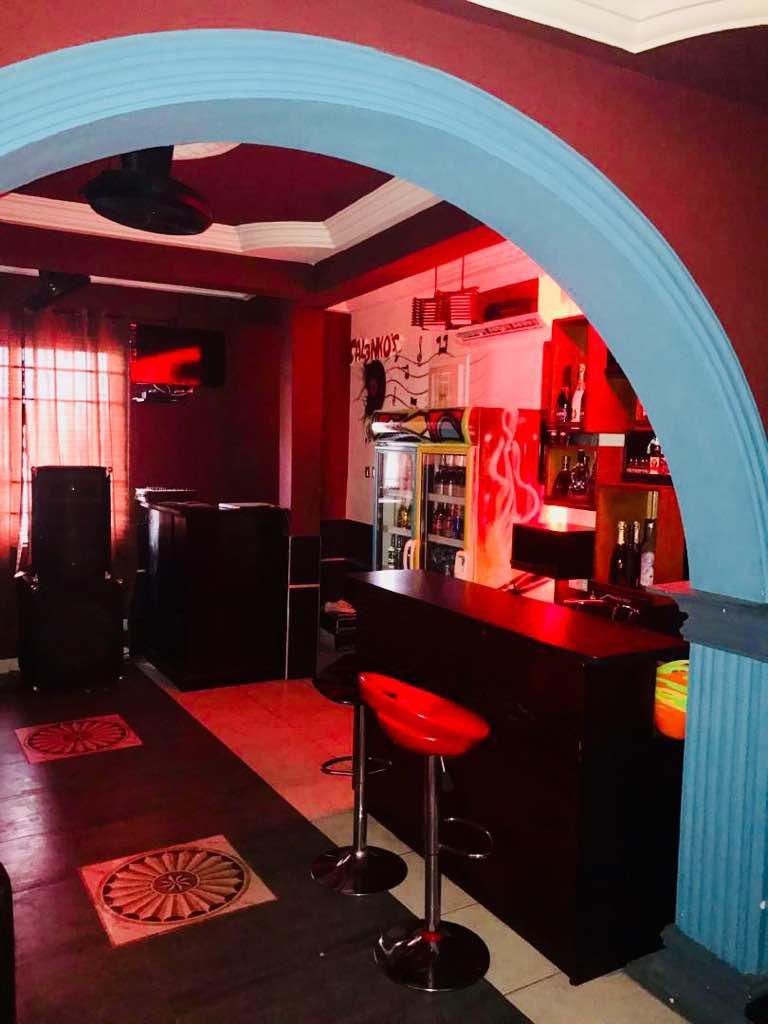 Salenko's Pub and Icy-Room is the leading night life destination in the heart of Teshie. Salenko Pub is an ultra lounge, noveau style pub, which is located in Teshie, just a minute drive from the Tsuibleoo Total Filling Station.
Featuring the Icy Room, this ultra-modern plush pub is the perfect venue for a night out, birthday parties, corporate events, or just an after work drink for all of the traffic dodgers. Executive white leather couches welcome you and your crew and a variety of unique mural paintings are sure to provide you some interesting eye candy.
The fully stocked bar offers some of the finest spirits and beers, which you can find at cool prices from half priced Monday-Wednesday during their Happy Hour from 6pm-12am. Thursday is Throwback Hour where your favourite old tracks are played.
Home to many Ghanaian and Nigerian celebrities, you never know who you will see or meet in this luxury pub, but one thing is guaranteed you will definitely enjoy yourself.
Lou Moon Lodge
This is one of the must-visit places for the festive season. Lou moon has a serene and botanical environment.
The lodge is surrounded by a jungle and has a natural swimming pool protected by the enchanting peninsula. It has two individual chalets nestled on the exclusive cap of Lou Moon's private island. It is located in Axim in the Western Region.
Plot 7 Night club
Your nightlife for this Christmas is best experienced at the most talked about nightclub in Ghana, located in Osu. It features a variety of music formats, from techno to Afro pop.
Nzulezu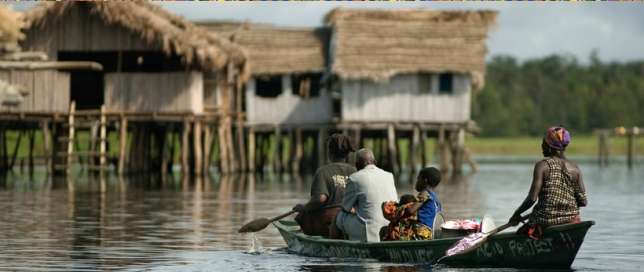 The beautiful village of Nzulezu located roughly 90 kilometers west of Takoradi, in the Jomoro District of the Western Region of Ghana is the best place to spend the Christmas with your partner or family. The houses are built on stilts, and traditional village life adapts to the watery conditions.
The Christmas excursion involves a walk through the reeds at the lake's edge and a trip in a dugout canoe to the village.