Operation Vanguard – the Joint Task Force (JTF) comprising of the Ghana Armed Forces (GAF) and the Ghana Police Service (GPS), will continue unabated with same modus operandi and verve, although the general ban on small scale mining in Ghana has been lifted.
This was revealed to this writer in an exclusive interview granted by the Chief of the Defence Staff (CDS) of GAF – Lieutenant-General (Lt-Gen) Obed Boamah Akwah in Accra.
General Akwa said that the lifting of the ban is specific on who should engage in mining, where the activity should take place, what and how that mining activity should be done and thus any other activities that are outside these restrictions, the JTF will have to pursue and deal with the perpetrators.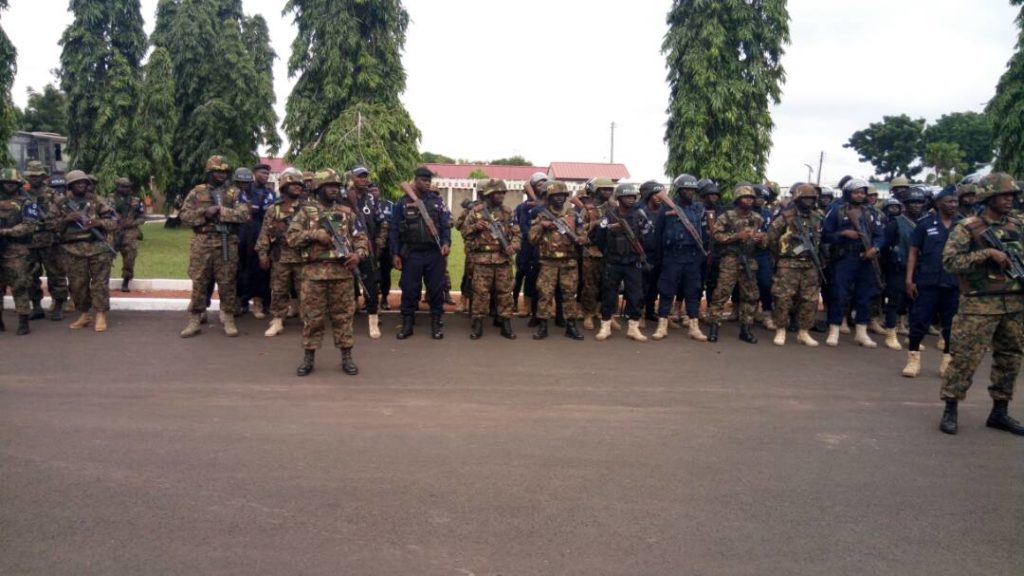 "Let me be very distinct on this that it is the ban on Small Scale Mining that has been lifted but galamsey activities, remain criminal. Therefore, Operation Vanguard does not change any bit", CDS Akwa posited.
He also stated that legal miners have nothing to worry or be intimidated by the JTF in their various Forward Operating Bases (FOB), as long as they FO about their business in the legitimate way.
He also encouraged members of Operation Vangaurd to be emboldened by recent reports by various sources that the once affected water bodies are clearing out from the muddy mess and stick to the values of patriotism, which had guided the set objectives of the JTF.
It may be recalled that Government's Inter-Ministerial Committee on Mining, after almost twenty months on a ban on small-scale mining, lifted the ban at a press confab in Accra on Friday, the 14th of December, 2018.
Gen Akwa always said that other successes of operations of GAF will continue unabated such as Operations Gong-gong, Calm Life, Cowleg, Boafo and several others, just as international peacekeeping operations in Lebanon, Democratic Republic of Congo, Mali, South Sudan and The Gambia.
By Kofi Ampeah-Woode