It appears the diss song from Sarkodie to Shatta Wale is not only giving Shatta Wale and the SM fans some sleepless night, but it is also keeping Shatta Michy awake and she has added her voice to the ongoing conversation.
In a post on her Snapchat page, Shatta Michy, the baby mama of Shatta Wale has called for a cease-fire and has advised all feuding parties to make peace since that will make everyone achieve his goal.
Taking to her Snapchat page Shatta Michy who now wants to be known only as Michy wrote:
We can all reach where we wanna go if all just work together.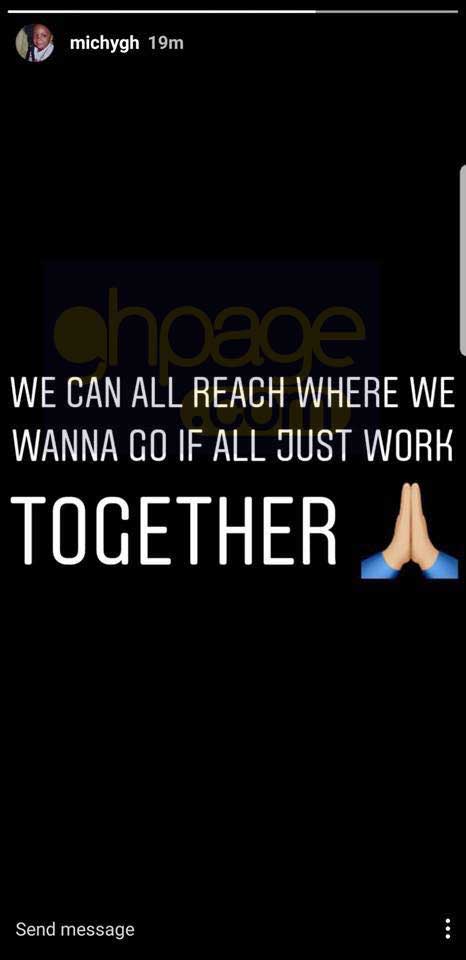 Her call for peace has however shocked many since her own baby daddy whom she lives and sleep on the same bed started the beef.
Shatta Wale has been attacking Sarkodie needless and despite all attempts to get him stopped proved futile. Now that Sarkodie got fed up and hit back, Michy is calling for peace.
Well, her boyfriend, Shatta Wale has already released his own diss song as a reply to Sarkodie a few hours ago. Many are wondering why she didn't stop him if indeed she wants peace.