On March 13, a non resident student of the University was reported to have contracted the virus after returning from a trip from the United States from America.
READ MORE: Mass testing for COVID-19 cases should be properly examined – Amb. Boateng
In a media release by the Registrar of the University of Ghana, Legon, the alleged student and all contacts she made were traced and put under quarantine.
READ MORE: Why no Ghanaian contracted or tested positive for coronavirus in China
After the 14-day mandatory quarantine, test results for coronavirus for the student and the other contacts has come back negative, the University said.
READ THE NEWS RELEASE BELOW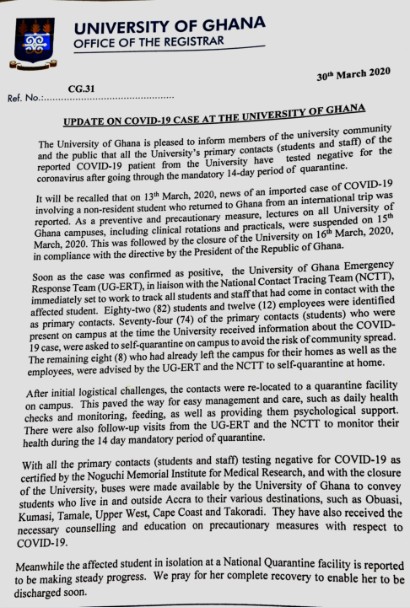 Get real time update about this post categories directly on your device, subscribe now.