The Trump administration announced late Thursday it will stop issuing some visas to citizens of the African country Ghana, following the government's refusal to take back citizens the U.S. has tried to deport.
"Ghana has failed to live up to its obligations under international law to accept the return of its nationals ordered removed from the United States," Homeland Security Secretary Kirstjen Nielsen said. "The United States routinely cooperates with foreign governments in documenting and accepting U.S. citizens when asked, as appropriate, as do the majority of countries in the world, but Ghana has failed to do so in this case. We hope the Ghanaian government will work with us to reconcile these deficiencies quickly."
Nielsen asked Secretary of State Mike Pompeo to sanction visas this week, and the top diplomat instructed U.S. consular officers in Ghana to impose visa restrictions on certain categories of applicants, which the DHS statement did not specify.
A 2017 annual report by Immigration and Customs Enforcement, the DHS agency tasked with removing people, said 305 people from Ghana were slated to be repatriated from Oct. 1, 2016, through Sept. 30, 2017. More recent data was not available and it's not clear how many people Ghana refused to take back in 2018.
DHS threatened to expand the visa sanctions to additional visa groups if Ghana continues to refuse repatriated people.
Countries accepting back citizens must issue travel documents for those being repatriated before the U.S. can deport them. In Ghana's case, the government refused to supply ICE with those documents.
Because of the Supreme Court decision on Zadvydas v. Davis, ICE must release people in its custody after six months if a person does not have a pathway toward being deported.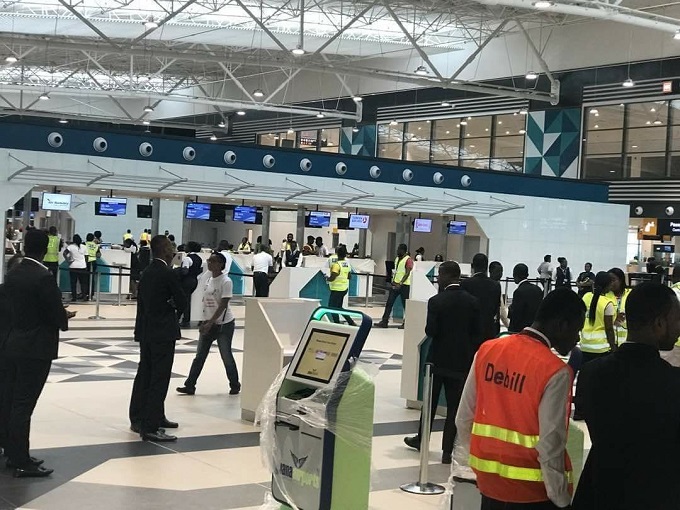 While a presidential candidate, President Trump promised to take more action to get countries to take back people the U.S. sought to deport. A dozen countries that had fought the change are now working with the U.S. government to take back their citizens since the U.S. began imposing visa sanctions in 2017.
In September 2017, the administration imposed visa sanctions on Guinea, Sierra Leone, Eritrea, and Cambodia for the same reason.
As of last July, nine countries remained uncooperative. There are still sanctions on Cambodia, Eritrea, Guinea, and Sierra Leone. Myanmar and Laos were determined to still be in violation and the U.S. government banned certain visa applicants.