The management of Zylofon Media in a press released this evening, Tuesday 29th January has announced the suspension of Zylofon TV and Zylofon Radio operations following EOCO's order.
A press release signed by the head of communications at Zylofon Media, Samuel Atuobi Baa popularly known as Sammy Flex states that Zylofoon Media is a law-abiding entity and they are suspending operations with the belief that due process will be facilitated by the Economic and Organised Crime Office (EOCO) to "restore sanity".
The suspension of operations takes effect from tomorrow Wednesday 30th January 2019 considering the fact that EOCO's statement was released today, 29th January.
Check out Zylofon Media press release below;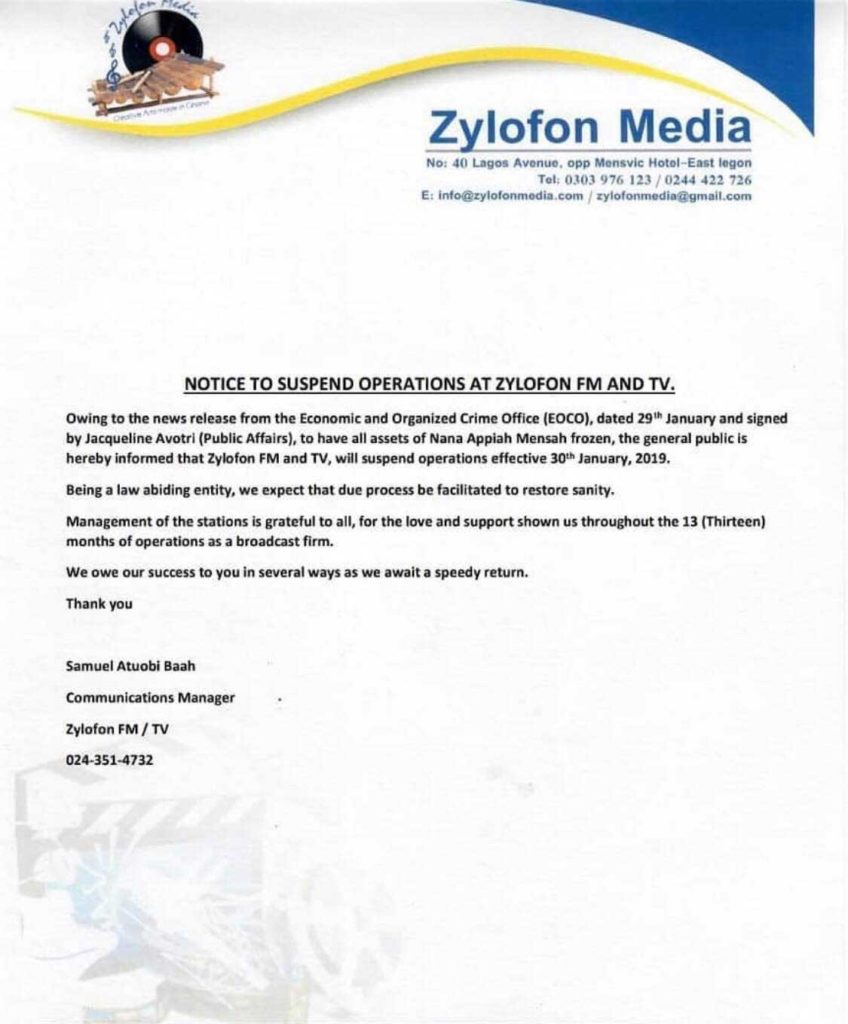 The Economic and Organised Crime Office (EOCO) confirmed in a press release today, 29th January 2019 that the outfit has secured a court order to freeze all landed properties and vehicles belonging to the embattled Chief Executive Officer of Menzgold Ghana Limited, Nana Appiah Mensah aka NAM1.
According to EOCO's press statement issued today, 29th January 2019 and signed by the Head of Public Affairs at EOCO, Jacqueline Avotri, the landed properties does not stop with Menzgold Ghana Limited.
It also includes Star Mad. Football Club, Zylofon Music and Media Company Limited, Brew Energy Company Limited and G. Tech Automobile Service.
Others include two properties located at Trassaco Valley; namely Plot No. 315 and Plot No. 337, a plot of land (No 54) near Oak Street, Trassaco Valley, an uncompleted residence and 510 acres of land.
The statement further directed all employees of the affected companies, relatives, and friends in possession of any of the properties to surrender them to the office.
"Failure to do so will constitute contempt of court which will attract the appropriate sanctions," the statement said.
Check out EOCO's press statement below;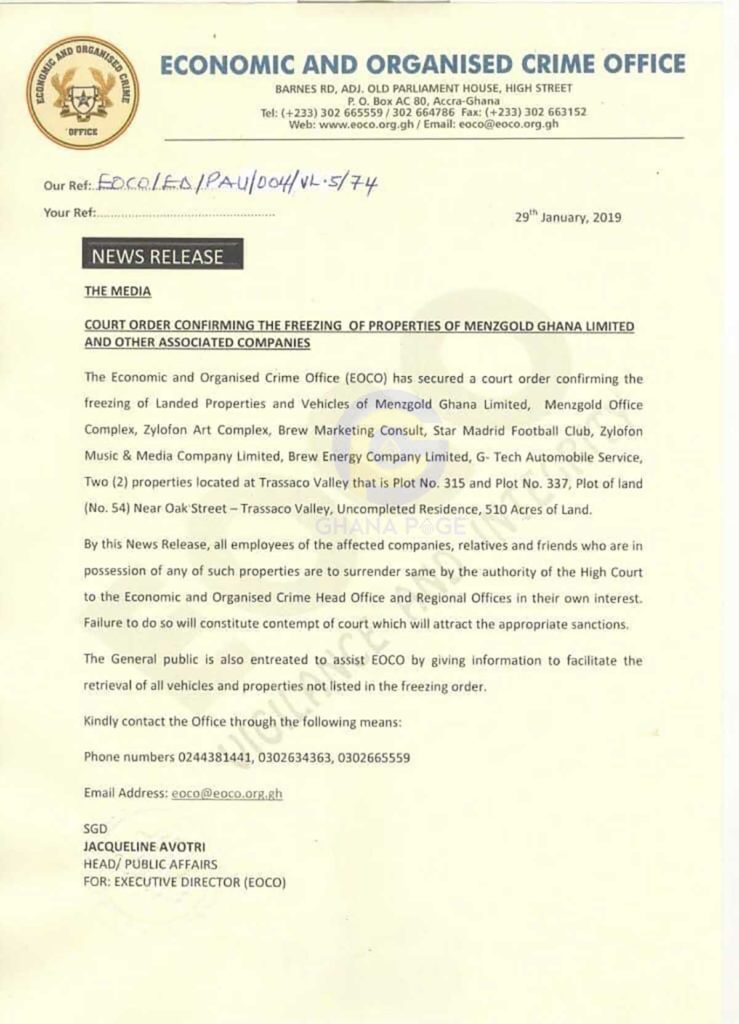 EOCO in the statement further pleaded with the public to come forward with information to facilitate the retrieval of all vehicles and properties not listed in the freezing order.